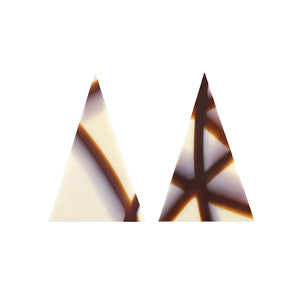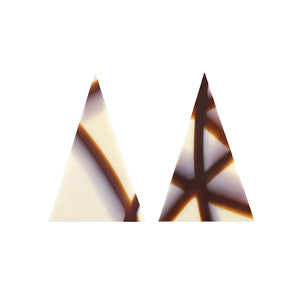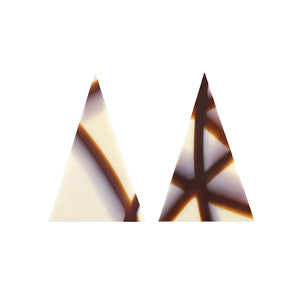 Founded in 1991 Barbara Luijckx was born from a fascination with using chocolate as a raw material. Using technology that wouldn't look out of place in Silicon Valley, they've been producing innovative, high quality and on trend chocolate decor ever since.
• Add interest to your desserts and cakes with these chocolate triangle decorations
• Made from a blend of the finest dark and white chocolate
• Dimensions: 55mm x 35mm

Due to the fragile nature of this product, although we will do our best to ensure this product is sufficiently packaged to endure transit via parcel courier, this product is susceptible to damage.