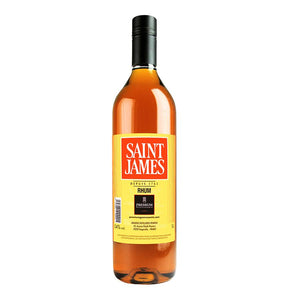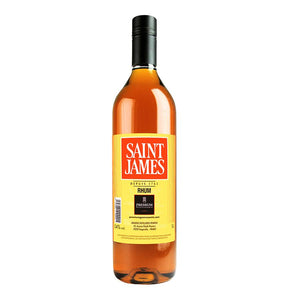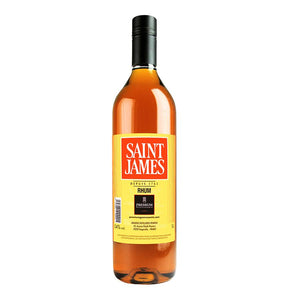 Since 1864 Grandes Distilleries Peureux have been crafting spirits and liqueurs. They specialise in griottines, with a 200 hectare wild cherry orchard dedicated to growing fruit with just the right texture and flavour.
Saint James Rhum is characterised by its delicacy, its fruity, sugar cane flavour and its strength

Amber in colour and is aged in oak casks from 18 to 24 months

Its scent evokes cinnamon and nutmeg, fig and date

Rhum is great in cocktails, from classic rum punch to the Mai Tai and Singapore Sling

It is also used in desserts, including cakes, ice creams and sauces


The difference between rum and rhum is that rum is always made from molasses (an industrial by product of sugar production) while rhum is made directly from freshly pressed sugarcane juice.
*This product is inclusive of VAT