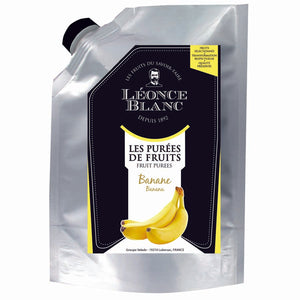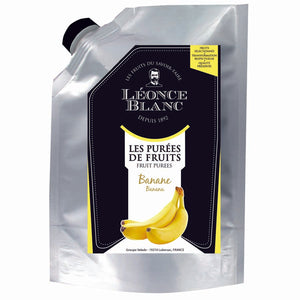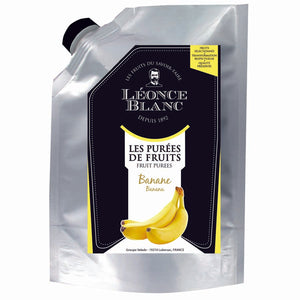 In 1892 French food enthusiast Leonce Blanc toiled night and day to find a way to preserve the abundant fruit of the Correze region in a way that enhanced its taste, colour and character. The approach he developed, based on the gentle processing of perfectly ripe fruit, remains unique to this day and results in intense, vibrant fruit purees. Good job Leonce!

• Ready-to-use banana fruit puree suitable for storage at room temperature or freezing
• Perfect as a topping, filling or flavouring for desserts, baked goods, ice cream, cocktails or smoothies
• Intense taste and colour brought out by Leonce Blanc's unique process
• A natural product free from artificial flavouring, colours and preservatives
• Easy to pour pouch with screw cap
Due to the fragile nature of this product, although we will do our best to ensure this product is sufficiently packaged to endure transit via parcel courier, this product is susceptible to damage.