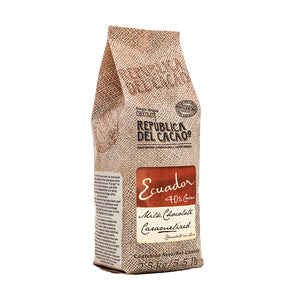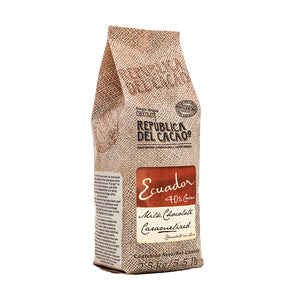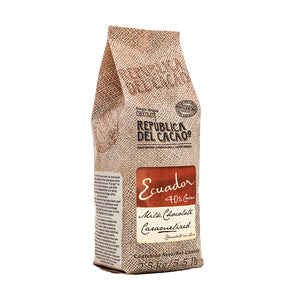 For a free sample of this new product please click here
If you're looking for a chocolate that creates a positive impact, look no further than Republica del Cacao! Born in 2005 they have one mission: to locally produce the most authentic Latin American chocolate, by protecting sustainable fine cacao production. This dream has been realised, working hand in hand with local communities they locally produce their exceptional chocolate in their Quito factory; from cocoa harvest to chocolate. The benefits of this approach are being reaped locally in Ecuador and across Latin America.
• Ecuador caramelised milk chocolate (40%) has a warm and complex caramel flavour which sets it apart from other chocolate
• This chocolate offers toasty caramel and biscuit notes
• With a slow and natural caramelisation of the milk this gives this chocolate a very unique and singular profile
• Easy-to-melt button format
• It is perfect to use in mousses, ganaches, sponges, sauces and ice cream & sorbets
• Republica del Cacao work closely with the local cocoa farming communities, so they benefit from every sale
Customer Reviews
Write a Review
Ask a Question
Fantastic
Fantastic quality and lovely notes of caramel
Delicious and ethical!
Amazing taste to this chocolate and I love the ethics of the company